Which are the leading 10 gambling sites in the Netherlands and where to bet safely?
Which bookmakers offer the best terms to customers from the Netherlands and where can you play safely? Get the answers to these questions in our chart below. Compare the terms of the companies and choose the right one for you.
---
Population: The Netherlands is a country in the north-western part of Europe with a population of 17.1 million as of 2019. It is composed of 12 provinces which, along with three overseas territories, make up the collective Kingdom of the Netherlands. Germany borders it in the East, Belgium in the South, and the North Sea in the Northwest.
Active Players: As the 17th biggest in the iGaming market, it has more than 1.7 million active players that spend around €650 million in gambling each year.
Currency: The Netherlands has been using the Euro since 2002 when it replaced the Dutch guilder which had been the official currency of the country since the 17th century.
Regulated Gambling Products: The regulating body of the Netherlands provides licenses and regulation for gambling products like casino games, bingo, betting, poker, lotteries, competition and skill-based games, and social gaming.
Operator Types: Before the passing of the Remote Gambling Bill, Dutch laws only allowed and provided licenses for state-regulated operators due to the monopoly on gambling in the Netherlands by the Dutch government.
Designated Authority: The legal body responsible for the regulation and supervision of everything about the gambling industry in the Netherlands is the Kansspelautoriteit (KSA) or the Netherlands Gambling Authority (NGA). They are the ones responsible for regulating the sources and preventing any crime, addiction, and any other illegality relating to gambling. They are also tasked with the protection of the local consumers.
Status: Despite the efforts of the Dutch government to regulate online betting and prevent international betting sites from offering their services to Dutch citizens, many citizens continue to sign up for membership and participate in cross-border betting. However, this is expected to change with the enactment of the Remote Gambling Bill sometime in 2020.
Top 3 Foreign Bookmakers in the Netherlands
Here are the top 3 bookmakers that accept registrations and memberships from the Netherlands.
Unibet
Founded in 1997 in Malta, Unibet is one of the most trusted online betting companies and is a globally recognized brand. Aside from a sophisticated casino that's preferred by a lot of professional players, they offer a large variety of markets, betting selections, and products. They also specialize in sports betting, offering a wide selection of championships, leagues, and tournaments for all sports. They also offer a lot of bonuses, and the betting odds are quite high with excellent betting options. However, the only disadvantage is that its operation in some countries is restricted due to the lack of license. Nevertheless, many players work around it by entering via a mirror link.
Betway
Although Betway was launched in 2006, it overhauled its site and had a make-over in 2015. They are known to cater to an extensive worldwide customer base, with their wide selection of financial options reflecting this. In addition to this, all banking transactions are free from any fees. They offer comprehensive and diverse markets and fairly competitive odds, especially in football. Moreover, their site is organized clearly, allowing users to see host countries immediately. Their live chat is also available anytime you need it. However, unlike the others, they don't offer virtual sports and only offer average promotions for new players. Nonetheless, their wide selection of markets and sports, in combination with the decent betting odds they offer, make them one of the best betting sites available.
Betfair
Only established in 2000, it is considered one of the favourite bookmakers. Despite this, Betfair has one of the largest selections of markets in the industry. They offer higher odds and a largescale betting market. It can also be accessed in different countries, including the Netherlands, and they are available in four languages. Their core strength lies in their customer-oriented approach, which is evident in their excellent customer service. However, they don't offer a lot of coverage for fringe sports, unlike with the more established bookmakers, and they also don't offer services for biathlon or speedway betting. Although they offer live sports betting, they don't have virtual sports. They also lack in eSports. Despite this, Betfair is still a platform that the Dutch and others can enjoy.
Important Things to Know About Betting Sites in the Netherlands
Betting Environment
While known for their more open and relaxed laws and overall attitude towards more sensitive issues like drugs and prostitution, they are surprisingly strict when it comes to gambling, especially online gambling. The Dutch government has gone through incredible lengths to regulate online gambling. Nevertheless, despite the threats of sanctions by the NGA, many international operators still accept membership applications from Dutch citizens who are unwilling to comply with the government's online gambling regulations; all of which are considered vastly outdated.However, with the recent approval of the new Remote Gambling Bill which will legalize online gambling in the Netherlands and take into effect sometime in 2020, international bookmakers will be allowed to apply for licenses to legally operate in the country.

---

Competition
Although most of the world's popular betting sites are operational in the Netherlands, they do so mostly unaffected by the local government restrictions. Nevertheless, the Dutch government would like to monopolize the online gambling industry as they did with the more traditional gambling industries.

---

Operators
While gambling is considered legal in the Netherlands, the Dutch legal system only allows state-run gambling monopolies to operate such as Holland Casino for real-world gambling; De Lotto for sports betting, and Scientific games for horse betting. Furthermore, toto.nl is the only online gambling site in the Netherlands with a valid license. While this is set to change with the approval of the Remote Gaming Bill, it's still considered a work in progress and has not yet been enacted.

---

Active Players
Among the population of 17.1 million, around 45% participate in gambling monthly, making it a popular activity amongst the Dutch.

---

Key Info for Players in the Netherlands
Gambling became a part of Dutch culture in 1726 when the De Nederlandse Staatsloterij or national state lottery was established. However, in the 1900s, this came to a sudden stop when the government banned all forms of gambling, leaving only the national state lottery. This was enacted until 1961 when the Dutch government created a new law that, while legalizing gambling, made it the second state-controlled monopoly in the Netherlands. While it still remains legal, it's only so if you participate in gambling activities in state-regulated facilities. However, a new law will be implemented in 2020, the Remote Gambling Bill, which will allow international bookmakers to operate legally in the country and will implement a new licensing system. However, there's no official date yet as to when it will be implemented.

---

Gambling Taxes and Players' Safety
As of now, the Dutch legal system doesn't impose any form of taxation on winnings from international sites as they only tax them 29% when won from local betting sites. Moreover, any amount lower than €454 and winnings that don't exceed their bets remain non-taxed. Although it is controlled primarily by the government, gambling in the Netherlands is considered safe. As for international betting sites, they still operate in a well-regulated manner despite not having official licenses or physical establishments in the country. Nonetheless, it's still wise to exercise caution as the global internet can still have its fair share of dangers.
Sports Betting in the Netherlands: An Overview
Sports betting in the Netherlands is controlled and monopolized by the state-owned De Lotto and bets can be placed either through the shops or via the Toto website which is also state-owned. However, unlike its international counterparts, it offers a limited selection of sports.
Like most European countries, football betting tops the list when it comes to Netherlands sports betting. With field hockey, volleyball, and cycling closely following in popularity.
---
What Kind of Odds Format Is Used in the Netherlands?
Like most European countries, except for the UK and Ireland, European or decimal odds are the most commonly used odds format in the Netherlands. However, most international betting sites offer you the option on how you prefer to display the odds.
Available Betting Markets in Most Bookmakers
When it comes to sportsbooks, a large variety of options for betting markets are available to Dutch players such as half-time/ full-time, Asian handicap, double chance, etc. Betting sites like Bwin, Karamba, and LVBet offer a wide range of these betting markets in various sports, from football to MMA.
---
User Experience
State-owned gambling monopolies have been struggling to compete with some of the top offshore betting sites making their way into the local market due to the limited options available brought upon by the outdated online gambling laws. On the other hand, Dutch citizens have enjoyable experiences with these offshore betting sites as each offers a wide variety of markets and sports events, plenty of alternative betting selections and transaction options, competitive promotions and bonuses, etc.
---
Bonuses and Promotions in the Netherlands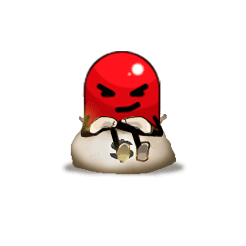 Most of the betting sites accessible to Dutch players, like Bwin, Karamba, and LVBet, offer competitive bonuses and promotions. Some examples of bonuses and promotions they offer are chances for free bets, ACCA boosts, new customer promotions, etc.

In general, Dutch players don't experience any restrictions towards the available promotions. If a betting platform accepts users from the Netherlands, they will almost certainly be able to claim the variety of bonuses offered by this bookmaker.
---
Live Betting, Live Streaming & Cash-Out Features
Despite threats of sanctioning offshore sites and orders for banks to decline transactions from such sites, many of them still offer their services to Dutch citizens. Among the top 3 betting sites in the Netherlands, only Bwin offers a live streaming option although all 3 of them offer live betting services and cash-out options.
---
Online Casinos in the Netherlands
The current laws regarding online casinos and other types of online gambling can be considered vague at best. While the NGA doesn't specifically forbid online gambling, they do impose restrictions on offshore sites in terms of website language support and payment options. They impose fines on betting sites that offer their sites in Dutch.
However, the lack of clear laws and licensing system for such sites mean they currently have no legal or financial obligations to the Dutch government and can technically accept all Dutch players.
The upcoming Remote Gambling Bill is set to change the currently outdated laws. This new law will allow offshore sites to apply for licenses to operate in the country.
---
Available Methods for Withdrawals and Deposits
Most of the top-tier betting sites like Bwin, Karamba, and LVBet offer a large selection of options for withdrawal and deposits– from major methods like bank cards to less common methods like vouchers and e-wallets. The local iDEAL is also available although the Dutch government has imposed restrictions with regard to this payment method.
---
Mobile Betting and Betting Apps
Dutch citizens enjoy a great deal of attention from some of the world's best online betting companies, allowing them to gain access to the industry's amazing software solutions. They enjoy both Android- and iOS-based online software solutions, making it easier for them to access their respective sites.
---
Safety and Security
While the state-owned gambling monopolies are generally considered safe, this isn't always the case with online betting companies since they don't officially have licenses to operate in the Netherlands. This means they don't have any legal or financial obligations towards the Dutch government. Nevertheless, the more trusted companies like Bwin, Karamba, and LVBet operate in a well-regulated manner.
---
Is Customer Support good enough for players from the Netherlands?
Since gambling, whether online or otherwise, has become a huge part of Dutch culture, many offshore betting companies find the local market in the Netherlands quite profitable. To continue being competitive, major betting companies like Bwin, Karamba, and especially LVBet make sure they offer excellent customer support to their Dutch players.
---
FAQs
Is it legal for Dutch players to play online?
Technically, it's legal for Dutch players to play online. However, it must be done only on sites hosted in the Netherlands.
Are sports betting legal in the Netherlands?
Although almost every sort of gambling is legal in the Netherlands, it's only so if done with state-owned monopolies.
How old do you have to be to gamble in Amsterdam?
You must be at least 18 years of age to gamble in Amsterdam.
Is it safe to play/bet online?
It's generally safe to play/bet online as long as you stick to the established brands such as Bwin, Karamba, and LVBet. Nevertheless, one must still exercise some caution and be prudent.
What are the most common payment methods used in online betting?
Debit/Credit cards like Visa, Mastercard, and American Express and e-wallets like Paypal, Neteller, and Skrill.
Do online bookmakers need me to verify my details?
All legally licensed bookmakers require it as they are subjected to regular inspections. This is to ensure they remain compliant with international and industry regulations.
Do international bookmakers offer matched betting in the Netherlands?
---
Interesting Facts
The Dutch National State Lottery (De Nederlandse Staatsloterij) is considered the oldest state lottery in the world. It was founded in 1726, almost 300 years ago.
45% of the total population of the Netherlands engage in some form of gambling at least once each month.
The state-owned Holland Casino received the International Gaming Award in 2008 as the acclaimed casino most concerned with social responsibility.
The Netherlands is the 17th largest European online gambling industry.
9% of the Netherlands' total net worth comes from online gambling.
Over 249 online betting sites accept Dutch players.
---
Are There Any Restrictions for Players from the Netherlands?
Are there any restrictions for players from the Netherlands? As of 2019, there are no restrictions for players from the Netherlands. However, this is all set to change with the enactment of the Remote Gambling Bill in 2020, which will overhaul the current laws regarding online gambling which will include restrictions for Dutch players.
---
Conclusion
With the upcoming enactment of the Remote Gambling Bill, the unrestricted access of Dutch players to offshore sites are also set to change. While this means the companies can be legally held accountable for protecting players, it also means more restrictions on the players' part, such as a tax on their winnings.
As for now, while the new law isn't yet implemented, as long as one sticks to the established brands, there's no need to worry about safety and security when it comes to online betting in the Netherlands.