Which are the TOP bookmakers in Switzerland and where to bet safely?
Sometimes, it is difficult to find the right bookmaker, especially when it comes to gambling markets like this in Switzerland. In order to help Swiss punters with the choice, we outlined some of the leading and most recommended online betting websites in the country:
---
Population: Switzerland currently has a population of around 8.6 million, the majority of which enjoys a high quality of living.
Active Players: While there's no exact estimate on the number of Swiss citizens who actively gamble, it is estimated that around 1.6 million of their total adult population engage in a gambling activity of some sort.
Currency: Switzerland primarily uses its own currency, the Swiss Franc (CHF), though the Euro is also commonly accepted as currency with licenced betting sites in the country.
Regulated Gambling Products: The Swiss regulating body requires licences for all casino games of chance, sports betting, and local and state lotteries.
Operator Types: Any betting company, either land-based or online that want to offer their services to the Swiss public require a license from the government to be able to do so.
Designated Authority: The gambling industry in Switzerland is regulated by the Swiss Federal Gaming Board. They are responsible for enforcing all rules and regulations when it comes to gambling activities like casino games, online bingo, and online poker. Switzerland sports betting and lotteries fall under the jurisdiction of the Swiss Lottery and Betting Board.
Status: While online gambling is legal in Switzerland, it is only considered so when done with licenced operators. Unlicenced offshore betting sites are, therefore, considered illegal by the government of Switzerland.
Top 3 Foreign Bookmakers in Switzerland
Here are the top three foreign bookies that accept registrations from Swiss players.
Pinnacle
This Malta-based betting company is regulated by the Malta Gaming Authority. Considered as a reliable sports bookmaker and casino game provider, Pinnacle offers a large variety of betting options, not just for sports betting in Switzerland, but also for e-sports and even politics and reality TV.

They have an established reputation in the industry, having been operational since 1998. They give players amazing bonuses and promotions, and plenty of payment methods are available to their clients.

The only downside to Pinnacle is that, despite their extensive betting options and markets, there are still some leagues that aren't included. Nevertheless, their amazing service over the years has allowed them to solidify their reputation as one of the more established bookmakers in the Switzerland online betting industry.
Bet365
Bet365 was first established in UK in 2000. They offer a large selection for Switzerland sports betting and e-sports, with large payouts for almost every sport. They also have a live casino for those who are more into casino games than sports betting in Switzerland.

Aside from this, they offer significant limits for winnings and incredible frequent promotions and bonuses. The only downside is that Bet365 has limited payment options available which can be inconvenient for some players. Nevertheless, their competitive odds and wide range of betting markets and options make them one of the best Switzerland online betting sites.
Interwetten
Interwetten was established in 1990. As a global brand, they are known to cater to an extensive customer base and offers a wide and diverse range of betting options and markets.

They offer a large selection of payment methods for their customers, solidifying their name as one of the best global online betting sites. Aside from their welcome bonuses for new players, existing players also get to enjoy various lucrative promotions, ensuring their continued patronage.

The only downside is their lack of a poker section. However, despite this, Interwetten is known to be one of the best online betting sites, especially for Switzerland online sports betting.
Essential Things to Know About Betting Sites in Switzerland
Betting Environment
As one of the wealthiest nations in the world, Swiss citizens enjoy a higher than average minimum wage, giving them a higher disposable income. This enables them to enjoy various entertaining activities, including gambling. However, to protect their citizens and also generate revenue through tax, the Swiss government has overhauled its laws to restrict such activities to only licenced operators.

---

Competition
The Swiss government strictly regulates the gambling industry. Although there is no government monopoly, betting and all forms of gambling are only legal when done with licenced providers. The 2017 Money Gaming Act has allowed many operators to apply for and receive licences to operate within Swiss borders.

---

Operators
The only operators allowed to offer their services to Swiss players are those who are licensed by the state. To regulate access to unlicenced offshore betting sites, the government has mandated internet service providers to block the IP addresses of online betting sites that are considered illegal by the state.

Despite these restrictions, Swiss players can still enjoy a great deal of access to some of the most prominent betting sites online.

---

Active Players
Although the exact number is unknown, the estimated number of active players in Switzerland is around 1.6 million.

---

Key Info for Players in Switzerland
Online betting is strictly limited to licenced operators. Those who have not received official licences from the Swiss government and its regulating body are deemed illegal, and access to these sites are blocked by internet service providers.

---

Gambling Taxes and Players Safety
Casino winnings are considered non-taxable which winnings from lottery and betting are considered as personal income, subjecting them to a 3% tax. However, this only applies to winnings that exceed CHF1,000 and only winnings received within Swiss borders and not foreign providers.

Despite its strict regulation, some offshore betting sites are legally allowed to offer their services to Swiss players. Moreover, since Swiss internet service providers block the IP addresses of offshore sites deemed illegal by the state, it can be assumed that those that can be accessed are safe.

Nevertheless, to ensure safety when engaging in online betting in Switzerland, it's best to stick with the more established betting sites like Betway, Karamba, and Vbet.
Sports Betting in Switzerland: An Overview
As with any European country, the Swiss has a love for sports, particularly football, and therefore often engage in Switzerland sports betting. While football is the most popular sport, hockey comes a close second, with many fans following their favourite hockey teams as often as they follow their football teams.
Swiss players also engage in online betting for the following sports: tennis, golf, and winter sports.
---
What Kind of Odds Format is Used in Switzerland?
Like with the majority of European countries, Switzerland uses the decimal odds format.
---
Available Betting Markets in Most Bookmakers
While online betting is strictly regulated in Switzerland, they still have access to some of the best online betting sites like Betway, Vbet, and Karamba. Due to this, Swiss players have access to a wide range of betting markets such as double chance, half-time/full time, handicap betting, etc.
Moreover, they also enjoy a variety of Switzerland sports betting options from the most popular football to less conventional sports like motorsports or e-sports. They can even enjoy access to betting on politics and reality TV.
---
User Experience
Swiss players enjoy and experience great service from some of the most prominent betting companies. Despite strict government regulations on the gambling industry, many Swiss players can still have an enjoyable experience with online betting sites.
---
Bonuses and Promotions for Players from Switzerland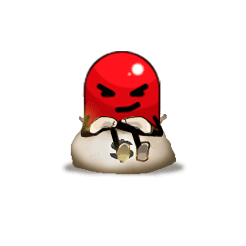 Aside from amazing welcome bonuses to new Swiss players, many existing players also enjoy exclusive promotions like enhanced ACCAs, Switzerland matched betting, boosted odds, free betting in Switzerland, etc. This is to ensure the continued patronage of their Swiss players.

Bookmakers in Switzerland provide really good bonus code offers for their players. This fact applies for both sports betting and casino games, as there is vast competition between operators for the best welcome bonus.
---
Live Betting, Live Streaming, and Cash-Out Features
Aside from Karamba, both Betway and Vbet offer live streaming in Switzerland. On the other hand, they all have cash-out and in-play betting features. All of these functions are really important to players and their availability in an online bookmaker makes it more appropriate for punters.
---
Online Casinos in Switzerland
Online casinos have only been recently legalised, with the Swiss government licensing 19 land-based casinos, most of which offer online services as well. Despite being only recently authorized, they have always been popular with Swiss citizens.
In short, online casinos are legal in Switzerland, but only if they have been licensed by the government.
---
How to Deposit and Withdraw at Online Sportsbooks?
Most of the available sportsbooks in Switzerland accept various forms of payment like direct bank deposits, credit/debit cards, and even e-wallets like Paypal and Skrill. Therefore, for deposits and withdrawals, players can use a wide range of payment methods depending on the ones accepted by their preferred sportsbook.
---
Mobile Betting and Betting Apps
Despite some restrictions, Swiss players enjoy a great deal of access to many of the most prominent online betting brands. Due to this, they also have access to their mobile apps which make it convenient for Swiss players and allows them to access their sites anytime and anywhere.

The most common ways to access mobile betting in Switzerland are through mobile apps and mobile website versions of the bookmakers. Both are available for the most popular mobile operating systems – Android and iOS.
---
Safety and Security
Betting in Switzerland is generally considered safe as the government has implemented measures that ensure both land-based and online providers comply fully with the local law.
Nevertheless, to further increase the security of their citizens, the government strictly regulates illegal betting sites by requiring local internet service providers to block unlicensed offshore betting sites. Therefore, if you can access a specific betting site, they can be considered as safe.
However, the internet can still pose risks, so it's best to stick with the established betting sites like Betway, Vbet, and Karamba.
---
Is Customer Support Good Enough for Players from Switzerland?
Yes, Swiss players receive excellent customer support from bookmakers, especially from the most prominent ones.
---
FAQs
Which are the best paying betting sites in Switzerland?
Some of the highest paying betting sites in Switzerland are Vbet, Betway, and Karamba.
What are the best live betting sites in Switzerland?
While many offers live betting in Switzerland, the best live betting sites are Vbet and Betway.
What is the required legal age for gambling in Switzerland?
One must be aged 18 and above to be able to participate in gambling services within Swiss borders.
Is there a minimum amount required for deposit to claim a welcome bonus?
Most online betting companies require a minimum amount for a deposit. The average is around 20 Euros.
How long does it take to receive the winnings from offshore sites?
This depends on what type of payment method you chose. For e-wallets, they generally have shorter waiting periods (around 24 to 48 hours after your request). However, other methods, like bank payments, may require more time. They generally take about 3 to 7 business days after your request.
Are sports betting legal in Switzerland?
It is as long as you only participate in sports betting with licenced providers.
Do I have to declare my gambling winnings?
As mentioned, winnings from casinos are considered tax-free while winnings from lotteries and sports betting in Switzerland are considered as personal income and are taxed. However, this does not apply to winnings won from offshore betting sites.
---
Interesting Facts (Did you know that...)
Switzerland has one of the lowest rates of unemployment in the world, averaging 3%
There are a total of 21 casinos in Switzerland
In a 2018 referendum, around 87% of Switzerland's total population voted yes to a new gambling act
Millions are wagered annually by Swiss players on a football
Switzerland has one of the highest minimum wages in the world, therefore, allowing its citizens a higher disposable income
---
Are There Any Restrictions for Players from Switzerland?
There are some restrictions when it comes to accessing offshore betting sites. These restrictions are done through the blocking of access to unlicenced offshore sites by local internet service providers. However, Swiss players face no restrictions with licenced operators.
---
Conclusion
Despite the highly regulated market of the Swiss gambling industry, Swiss players still enjoy access to some of the most prominent betting sites in the industry. The regulations set by the Swiss government are only there to ensure that their citizens gamble responsibly and don't fall victim to addictive gambling and related problems.
By strictly ensuring that licenced operators comply with the law, they ensure the protection of their citizens so that they can participate in Switzerland online betting in a safe and secure environment.