Which are the TOP bookmakers in South Africa and where to bet safely?
We know that for many punters, it is difficult to find the right bookmaker for their needs. In order to help them with the choice, we provide a table with the most recommended online betting sites for South African customers:
Population: According to a 2019 statistic, South Africa has a population of around 58 million, making it 24th in terms of countries with the largest population count. This is based on the latest statistical data released by the United Nations.
Active Players: Despite the strict regulations of gambling in this country, there are approximately 10 million active players.
Currency: The country's currency is called the rand (R), which is divided into 100 cents. Rand is weaker compared to Western currencies. This makes travelling into the country a lot cheaper than going to North America and Europe.
Regulated Gambling Products: Every local licencing authority has an exclusive power within its province. They are tasked to give licences and control all gambling operations.

These authorities issue licences for route owners, bingo businesses, bookmakers, casinos, and the totalizator. They also give licences to manufacturers of gaming equipment and employees working in the gambling industry.
Operator Types: Totalizators and bookmakers can go for online betting. However, the country's legislation does not allow bingo, online casino, betting exchange, and poker to be given authorisations. Licences for totalizators that are issued by the province of Gauteng also will enable the placing or accepting of sports pool-type of stakes.
Designated Authority: The provincial licencing authorities are the ones responsible for the licences of gambling products within South Africa. They also register every person involved in the gambling business.
Status: Currently, the nine provinces of South Africa are given the influence to implement legislation on the regulation as well as licensing of gambling within its range of dominion. They are to place limits on the number of licences to be issued and to give restrictions on advertisements about gambling. The maximum number of casino licences all over the country must only be at forty. Limited pay-out machines or LPMs for play are also being controlled.

Way back in 2009, regulations for interactive gambling was proposed. It sought to include the licensing of no more than ten interactive companies within South Africa. However, this proposal was stopped for a while and is still undergoing review up until today.

Moreover, many illegal operations that are without tax deductions and are not monitored began emerging nowadays. This has truly become a problem that the government continually seeks to address.
Top 3 Foreign Bookmakers in South Africa
Betway
Betway was established in 2006 managed by Betway Limited. It offers sports betting on basketball, horse racing, and more. It has betting markets, live betting, live casino gaming, etc. It even offers customers sports bonuses and a cash-out feature. While Betway might be new to the gambling industry, it is considered to have one of the best odds on the market. It also has a mobile app for your iOS and Android phones.
Bet365
This bookmaker is among the most popular ones that offer sports betting since 2000. It is registered in England and has an online gambling licence in nearly all over the world. The company has one of the best online casinos, live streaming, and live betting options available.

Aside from that, it also has a cash-out feature which is also known as the Stop-Loss, which permits you to close your placed stakes. This is useful if you are waiting for only one win because it protects your previously won bets.

The average betting odds of Bet365 are higher in an odds evaluation. The company also updates its clients with information about odds through Twitter. The only downside of this betting company is that it lacks main virtual sports events. Nevertheless, it is one of the most loved sportsbooks in South Africa. It also has a mobile app for iOS and Android devices.
SportPesa
SportPesa is is powered by TGP Europe Ltd. It offers betting on sports for football, tennis, Formula 1, futsal, handball, and the like. It also delivers online casino and about 30,000 live sports events to choose from.

This sportsbook has the cash-out option. You will just be adding new bets and witness your odds grow, but if you do not have good luck, you can use this option. SportPesa not only offers one of the best odds in the business, but you can have it in decimal or American format as well.

The company offers a welcome bonus on your first deposit. For withdrawals and deposits, it can cater to Skrill, Neteller, MasterCard, Visa, etc. Lastly, it has a mobile platform which supports Android and iOS.
Important things to know about betting sites in South Africa
Betting environment
South Africa is very uptight in gambling, especially during the earliest years it was introduced in the country. Every province has its own gambling committee to ensure safety and make sure that only legal entities are operating. However, there is a continuous and drastic rise in illegal operations throughout the nation. This has posed a significant challenge to the government's existing gambling regulations and policies.

---

Competition
Casinos have increasing competition from other gambling approaches, namely the very rampant illegal online gambling. The latter is becoming a threat as it is now the second-largest gambling mode in South Africa. This is followed by horse racing as well as sports and online betting.

---

Operators
The following bodies of authority are responsible for monitoring the gambling operations of South Africa:

The provincial licensing authorities are entrusted with the daily control of gambling activities within their jurisdictions. They also issue licences to gambling businesses and register workers that are involved in the industry.
The National Lotteries Commission monitors the National Lottery.
The Department of Trade and Industry formulates and imposes the overall policy.
The National Gambling Board has an overseer function on gambling rules in South Africa and makes sure that provinces limit the issuance of licences.

---

Active players
A study was published revealing that most South African players are into the National Lottery, slot machines, scratch cards, betting on horse racing, etc.

---

Key Info for Players in South Africa
The rules and legislation of South Africa's gambling industry are still uptight but has progressed over the years. At the moment, gambling events are stringently supervised. Still, thousands of people are into gambling as their leisure activity.

---

Gambling Taxes and Players Safety
The tax charges for banking casino games differ across provinces. For gambling services that don't involve the bank, tax rates would depend on the commission fees charged by a casino operator. Bookmakers often pay a withholding tax of approximately six per cent of the total winnings for any gaming activity that involves horseracing wagers.

The Gambling Review Commission has noted the lack of unity in terms of tax rates. Thus, they are looking into the possibility of imposing a standardised tax rate all over South Africa. In terms of safety, the National Gambling Board looks into the safety and security of every player indulging in the betting market.
Sports Betting in South Africa: An Overview
South Africa sports betting is legal all over the nation. This has opened doors to a wide array of bookmakers to penetrate the country's gambling market. Horse racing and sports betting industries are inter-related. You can even place a wager on a horse racing event and on other sports with the same bookmaker.
---
What Kind of Odds Format is Used in South Africa?
A traditional South African bookmaker makes use of the decimal odds format.
---
Available Betting Markets in Most Bookmakers
Majority of bookmakers that has betting markets include Sunbet which generally is respected over their cricket, soccer, rugby, and e-Sports as well as Sportingbet which has a complete variety of sports and other markets that also include in-play betting.

When it comes to betting options, they vary on sports, but the variety is in place. There are common markets like match winner, number of goals and handicaps, but also players can bet on goalscorers, correct scores and more.
---
User Experience
Nowadays, almost all gambling websites offer an excellent user experience. This is a strategy to fascinate an enormous number of clients. In the meantime, offshore corporations have an advantage in terms of the website interface, site speed, customer service, etc.
---
Bonuses and Promotions for Players from South Africa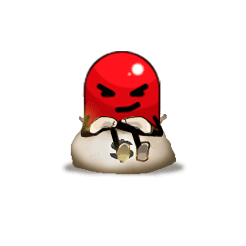 Bonuses and promotions have never failed to grab the attention of South African players. Thus, companies that offer online betting in South Africa are very generous about these.

In fact, 1xBet provides a 100% bonus of up to R1,500. Meanwhile, Betrally and Sportingbet give 100% promotion of up to R2,000.
---
Live Betting, Live Streaming, & Cash-Out Features
Majority of gambling websites offer South Africa live betting, live streaming, and cash-out features to the South African populace. These betting features make the bookmakers more attractive to customers, and the availability of every function can be a significant advantage for the betting website.
---
Online Casinos in South Africa
As of the moment, the South African legislature does not offer authorisation to online casinos, bingo, betting exchanges, and poker. However, there are foreign operators which provide casino games.
---
Available Methods for Withdrawals and Deposits
Most sportsbooks offer globally recognised banking options such as major credit cards like Mastercard and Visa. They also accept payments via e-wallets and direct electronic payments in the form of PayPal.
---
Mobile Betting and Betting Apps
South African gamblers have been enjoying first-rate mobile services, especially with the release of Android and iOS gambling apps to the public.

These mobile features are specially designed to bring convenience to South African players.
---
Safety and Security
The South African government is continually working on the safety and quality of services of its gambling system. With the help of various agencies, they carefully monitor every aspect of the gambling industry. Sadly, many illegal gambling operations are on the rise, especially in the online market. Thus, players must be meticulous with their chosen activities if they want to enjoy a harmless gambling experience.
---
Is Customer Support Good Enough for Players from South Africa?
Excellent customer support services are ensured by every gambling operator to entice the South African people to play with them. They are generous in offering promotions, and they even have an iOS and Android-based mobile customer support to enhance customer satisfaction.
---
FAQs
Can I get a sign-up bonus in South African bookmakers?
Yes, South African bookmakers provide sign-up bonuses and even South Africa free betting arrangements. The latter can then be used for matched betting in South Africa.
Can I bet with Skrill, Neteller, and Ecopayz on South African betting sites?
Yes. These are just some of the available platforms for online transfers and payments. However, bear in mind that they use ZAR e-wallet accounts if you are betting using South African rand.
Which sites support Zulu, Zhosa, or Afrikaans?
Casino Bonus Center and Afri Casino support Afrikaans. Meanwhile, sites that cater to Zulu and Zhosa are not yet common.
When will online gambling be legal in South Africa?
Gambling rules about the legality of South African online gambling is still subject for further discretion.
Are there any betting exchanges in South Africa?
Currently, there are no betting exchanges available.
What is the minimum age requirement to legally gamble in South Africa?
A player must be at least 18 years old to enter gambling in South Africa legally.
What are the most popular gambling services in South Africa?
South African players tend to prefer horseracing, slot machines, sports betting, roulette, poker, baccarat, and blackjack. However, if you're from South Africa, you will be able to access various forms of gambling on the internet.
What are the gambling games most loved by South Africans?
Most of the South African people are fond of playing Jack and the Beanstalk, Roulette, Blackjack, Thunderstruck, etc.
---
Interesting Facts (Did you know that...)
Gauteng used to be the main area of casino profits last 2015 at R7.4 billion.
GrandWest Casino and Entertainment World are the largest casinos in South Africa which can be found in Cape Town.
---
Are There Any Restrictions for Players from South Africa?
Online gambling is illegal within South Africa. However, sports betting is an exclusion to this legislation.
---
Conclusion
Indeed, South Africa's strict gambling guidelines somehow prompted distress among players and business owners, especially that of the online market. As a result, various plans to make modifications to online gambling procedures is on the rise.
Generally, we must expect that the gambling atmosphere of South Africa will grow and improve in the years to come.