Which are the TOP bookmakers in Portugal and where to bet safely?
It can be challenging to find the best online bookmaker for gambling needs in Portugal. There are a lot of betting sites which offer their services. To help you with the decision, we provide a table with our recommended Portuguese bookmakers:
Population: The overall population of Portugal reached 10.25 million people in the first quarter of 2019. This number enabled the country to reach the 88th ranking in the world's most populous countries.
Active Players: Out of all the 10.25 million people residing in the country, there are over 2.2 million active gamblers which make up roughly 2.5% of the entire population.
Currency: Since Portugal is part of the EU, it makes use of the Euro as its primary currency. In local gambling websites, you can withdraw and deposit using the Euro as your base currency.
Regulated Gambling Products: The beauty of Portgual's gambling market is that it's very concretised. Due to that, there are licences for 6 types of gambling products. These are casinos, poker tables, bingo, sports betting, betting with fixed odds, and Portugal virtual betting.
Operator Types: With that list of products, there are also various operator types allowed in the country. These include casinos, lotteries, poker tables, bingo booths, and bookmakers. These already include both land-based and online businesses.
Designated Authority: In Portugal, two bodies control the country's gambling operations: the Santa Casa da Misericórdia de Lisboa or the SMCL and the Servico de Regulacao Inspecao de Jogos or the SRIJ.
Status: Gambling is legal in Portugal but heavily regulated.
Top 3 Foreign Bookmakers in Portugal
22Bet
22bet is a well-known bookmaker that was founded just 2 years ago. While they aren't as established as older bookmakers, they do have a pretty cemented presence, especially in Portugal. They're known for providing high mobile odds, attractive bonuses, and a myriad of betting options to choose from. Their odds are quite satisfactory, and 22Bet do offer a cash-out feature. However, they do not provide live streaming for punters.
LV BET
LVbet is known for its extensive range of betting options and events to choose from. They also have a wide array of casino games you can choose from. They do offer good cash-out option and provide really nice bonuses, especially in the casino. As for their odds, you'll find them quite satisfactory but not that exceptional. Unfortunately, LV BET don't have a live stream service.
Betclic
Betclic happens to be one of the biggest betting sites in Portugal. Hailing from UK, Betclic is very experienced in dealing with the European market. After all, it's been there since 2005. It's known for its superb website design, attractive bonuses, high odds, wide array of sports events, and efficient customer support. It also has a cash-out and live stream feature. However, payouts can be a bit longer to process compared to other betting sites. Also, the live stream feature is pretty limited to only a few events.
Essential Things to Know About Betting Sites in Portugal
Betting Environment
The facts and some information on the top bookmakers in the country can give you an overview of how betting is in Portugal. However, you'll need more information if you want to dig deeper into this industry.

---

Competition
As mentioned earlier, the top 3 most popular bookmakers in Portugal are 22Bet, LVBet, and 1xbet. However, they're not the only ones vying for the top position. Other than these three, other foreign bookmakers that come close include Pinnacle, Unibet, and William Hill.

---

Operators
Due to Portugal's robust gambling market, you'll find a lot of land-based casinos setting up their own office. However, online casinos and bookmakers have also become very popular over the years. That's why you'll find a lot of both online and land-based gambling companies present in the country.

---

Active Players
As mentioned above, the number of active players has already reached 2.2 million people out of the country's 10.25 million population count.

---

Essential Info for Players in Portugal
One of the most important things to learn about Portuguese bettors is that they're quite similar to UK bettors. First of all, they are exposed to various types of games like bingo, lotto, poker, casino games, betting, and more. Specifically, when it comes to sports betting, Portuguese players love betting on football and golf.

---

Gambling Taxes and Players Safety
If you're a Portuguese gambler, you won't get taxed on your winnings. Instead, the taxation will come straight from the operators. Tax rates range from 8% to 16% for sports betting and 15% to 30% for casinos.
Sports Betting in Portugal: An Overview – How We Choose the Best Betting Sites
How exactly do you know if a betting website in Portugal is worth checking out or not? We have our own criteria on how we pick out the best betting sites. They're as follows:
It must have the necessary licences from appropriate regulatory bodies
Its games must have an RNG certification for validity by a regular resting program
It must have good reviews from existing clientele
It must possess a wide array of markets and games
It must have some standard features like a live stream and a cash-out option
---
What Kind of Odds Format is Used in Portugal?
This usually depends on the bookmaker you're playing with. In general, however, both fractional and decimal odds are used. Some international bookmakers make use of American odds though.
---
Available Betting Markets in Most Bookmakers
Football seems to be the most popular choice of game for Portuguese punters. However, there are so many other games that bookmakers offer in the country. These games include golf, tennis, ice hockey, basketball, and Portugal cricket.

Some bookmakers even offer more obscure gaming events like those from the eSports market. In this betting option, you have the chance to bet on CS: GO, Dota 2, or League of Legends events.
---
User Experience
Since the gambling market in Portugal is enormous, there is a certain standard that bookmakers have to keep up with. Due to that, user experience is usually superb. Bookmakers need to make sure that they provide only the best user experience so that they can compete in this market.
---
Bonuses and Promotions for Players from Portugal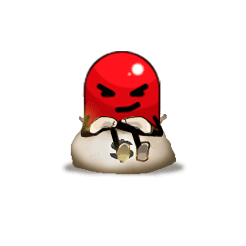 Punters from Portugal are very particular with their bonuses. That's why sports betting websites in Portugal have some of the most attractive bonuses you can find. For welcome bonuses, you'll have the chance to get free bets or cash bonuses.

As for bonuses for existing players, you have the chance to partake in regular bonuses (sometimes weekly), promo contests, Portugal bet points, and boosters.
---
Live Betting, Live Streaming & Cash-Out Features
Live betting, live streaming, and cash outs are all a part of the overall user experience a bookmaker can give to Portuguese punters. Since there is a very high standard in the market, all bookmakers ensure that their live betting sections are up to or above standard.
The same goes for live streaming and cash-out features. Most top Portugal live betting sections include these two features to offer a more interactive and exciting live betting environment.
---
Online Casinos in Portugal
Online casinos are legal in Portugal. In fact, there are a lot of land-based casinos in the country. Unfortunately, the regulatory bodies don't allow too many casinos present for people to choose from. Due to that, a lot of casino lovers flock to the internet to look for international gambling companies that offer casino games.
However, the regulations of the country are very strict that you won't have such easy access to these sites.
---
Available Methods for Withdrawals and Deposits
The primary deposit and withdrawal options include MasterCard and Visa. However, most top bookmakers don't want to restrict players to just these two. Other methods include Maestro, Visa Election, Paypal, Neteller, and Skrill. These bookmakers also offer other options like bank transfers for locals.
---
Mobile Betting and Betting Apps
Since online sports betting is very popular in Portugal, you can expect mobile betting apps to be equally as popular as well. All bookmakers are equipped with a mobile website that you can access via your mobile browser.

However, there are even some bookmakers that go the extra mile by creating dedicated mobile apps for both iOS and Android devices.
---
Safety and Security
Due to the extremely tight regulations the Portuguese government imposes on gambling companies, you can be guaranteed of safety and security. Also, most gambling websites come with SSL standard security. This type of encryption is very efficient in ensuring that the player information is kept safe from any third-party invasion.
---
Is Customer Support Good Enough for Players from Portugal?
Yes, the customer support of top bookmakers is good enough for players from Portugal. Most top bookmakers ensure that all customer support representatives are highly trained to address both inquiries and concerns of players in their platform.
---
FAQs
Is 1xbet available in Portugal?
Yes, 1xbet is available in Portugal.
Is betting on foreign betting sites safe?
If they have a licence to operate in Portugal and have certifications of quality performance, then you can say that they are safe. Aside from their documents, you may also want to check out the reviews on the foreign betting sites which you're interested in. This will help you know whether these sites are safe or not.
Why can't you bet on most bookies in Portugal?
The Portuguese government is very strict when it comes to bookies. That explains why a lot of gambling websites are blocked from the country.
Will I get prosecuted if I somehow access foreign betting websites?
So far, the Portuguese government hasn't prosecuted individuals for doing so. However, it is still an illegal activity that may put the operator at risk for penalties.
Do local bookmakers offer Portugal betting tips?
Yes, they usually do through their website or blog page.
Are Portugal's local bookmakers entirely state-owned?
Not all are state-owned, though they are heavily state-controlled. In fact, there is a policy that forces licenced international bookies to give lower odds than local Portuguese bookies.
Can the government successfully block off international bookies that don't have a licence?
While they usually can do it via ISP blocking, VPNs are often used by local punters to counter this.
Is matched betting legal in Portugal?
Yes, matched betting in Portugal is legal as long as the bookmaker holding it is licenced.
---
Interesting Facts (Did you know that...)
A significant majority of Portuguese gamblers still go for international bookmakers instead of the local ones.
The SCML has controlled sports betting ever since 1955.
Cristiano Ronaldo was an endorser for one of the most popular poker platforms in the world.
---
Are There Any Restrictions for Players from Portugal?
Since the Portuguese government is very strict with regulations, punters have limited access to international bookies. Only the ones that are state-approved (like our top three choices) can be accessed by the citizens.
At the same time, these regulations make it hard for international sports betting companies to enter the market. This forced a lot of punters just to bypass the rules and access foreign bookies instead.
---
Conclusion
There is no doubt that the gambling industry of Portugal is a rather big one. With gambling as part of Portuguese culture, it's no surprise that there are a lot of punters in the country. However, government regulations make overall growth extremely hard since international betting companies can't enter the market.
So far, only a few bookies are state-approved. However, they have to follow a plethora of policies before they can get to the Portuguese players. In a way, the government coddles the local bookmakers to a point wherein a lot of them can't match up to international players. For the local bookmakers to reach this level, the government needs to encourage competition to allow the industry to grow organically.