Which are the 6 leading gambling sites in the Philippines and where to bet safely?
We made a table with the top 6 suggestions for betting sites in the Philippines, so let's see:
---
Population: 109.58 million
Active players: 12.7 million
Currency: Philippine peso (PHP)
Regulated gambling products: Sports betting, online casino games, horse racing, lotteries, bingo, etc.
Operator types: Domestic bookmakers with online services, licensed bookies from abroad, unlicensed bookies from abroad
Designated authority: PAGCOR and the First Cagayan Leisure and Resort Corporation (FCLRC) – for the Cagayan freeport only
Status: Legal and regulated
Believe it or not, the Philippines are currently shaping up to be one of the most exciting sports betting markets in all of Asia. Why, exactly? For starters, the entire nation is crazy about basketball and boxing. Also, there have been regulation changes that have opened the door for bookies from abroad to enter the market.
With the Philippine Amusement and Gaming Corporation (PAGCOR) being the third-biggest contributor of revenue to the government, you just know further expansion is imminent. But what about the current state? What are the top betting sites in the Philippines? Are there any special betting rules you have to abide by?
Well, that's why BetEnemy is here. Our team embarked on a journey to see how online betting sites work in this country. We've analyzed the laws, the caveats, and everything else you need to form an educated opinion. The result is this guide to the most popular bookmakers in the Philippines.
Top 3 Foreign Bookmakers in Philippines
With the introduction of Philippine Offshore Gaming Operator (POGO) licenses, foreign bookies could now be officially registered with PAGCOR. However, these sites are unable to accept Filipino bettors. Instead, they mostly target the Chinese, Korean, or Vietnamese markets.
However, foreign bookies can enter the market in the Philippines. They do so by being licensed betting sites in their own jurisdiction. For instance, a seal of approval from the UKGC, MGA, or in Alderney, and you will be able to bet on their markets. In fact, it's completely legal to play at foreign bookies. PAGCOR can't forbid any site from accepting Filipinos!
Thus, we've tested all the best bookmakers that are based and licensed abroad. After an extensive period of placing wagers and looking around the site (or the app), we've determined that these three bookies are the best choices.
Pnxbet
Licensed in Curacao and based in the UK, Pnxbet is one of the best options if you're a Filipino who likes to place a bet or two. With a 500% risk-free bet bonus and a growing number of sections, you can enjoy tens of thousands of markets on a daily basis. The simple UI and a great customer support team make this bookie one of the top sites for betting on basketball and soccer.
Bet365
If you like browsing markets on your phone, you'll love the fact that Bet365 has an app for both iOS and Android. We also believe this is the bookie with the best live betting sections out of all Philippines gambling sites. Bet365 is a global brand and is licensed in multiple countries. Oh, and they also offer a lot of exotic bets, if you're into that stuff. The stats are also great.
2ez.bet
With a minimum deposit requirement, 2ez Bet is definitely a hotspot for casual bettors. However, it's anything but your usual, every man's bookmaker. Instead, they are a non-profit bookie that offers payouts equal to the number of bets for each market. So, the more people are backing a market, the better the cumulative winnings. If you like eSports and the NBA, you'll find no shortage of fun here.
Important Things to Know About Betting Sites in Philippines
Even though the Filipino sports betting market is a regulated one, it still has some peculiarities, at least when compared to other countries. Therefore, you need to be prepared. If you want to maximize your chances of winning at the best betting sites in the Philippines, it's essential that you know how to find your way.
To help you achieve that, we've collected all the tips that'll help you along the way. Study them and apply them on a regular basis, and you'll surely achieve your goals in no time. Here's what you need to pay attention to the most:
Betting Environment
So, we've already mentioned that there are both domestic and foreign sites available in the Philippines. Even though the bottom line is the same, the betting environment is different. If you're browsing a site that's registered abroad, you won't find specific markets for boxing or the PBA. Cockfighting is nonexistent at these sites, mainly because of the sport's legal status in many Western countries.

---

Competition
European bookies have been gravitating towards Southeast Asia for some time now, so you can expect lots of different offers. That's why you should take your time and use the competitive market to your advantage. New bookies always like to enter the market to one-up their rivals, so you can always expect some impressive bonuses and promotions.

---

Operators
Another side effect of the competition is that most of the best betting sites in the Philippines are the work of different operators. While some may follow a basic format, others may have a different view of how sportsbooks should look like. Be prepared to see a lot of different UIs, formats, and offers.

---

Active Players
There are more than 12 million Filipinos who regularly partake in gambling-related activities. A large chunk of this is related to sports betting. Therefore, you can take advantage of this gargantuan number. Things like pool betting, parlay tournaments, and other competitions are a legitimate option when there's such a large player pool.

---

Key info for Philippines Players
Even though they aren't licensed in the Philippines, some bookies take the time to inform Filipinos. You can even encounter blog posts with bet predictions, guides on how to bet, and other forms of informative content. If a bookmaker is willing to do this, they should be considered a legitimate option. However, most sites just add some basic info and don't like to focus on specific regions. Having localized guides and info.

---

Gambling taxes and players safety
Whether you're a local or an expat, there are gambling taxes that need to be paid. If your earnings are no more than 10,000 PHP, you have to pay 10%. For amounts of 10,000 PHP or more, a 20% tax rate is applied. However, you don't need to pay anything if you're betting at international bookies. In terms of player safety, you are protected by the regulatory body that licenses the bookmaker.
Sports Betting in Philippines: An Overview – How We Choose the Best Betting Sites?
Like we've already mentioned, the competition in the Filipino sports betting market is fierce. Of course, this is ultimately a good situation for the players. Since every site is fighting for its place under the sun, they have to one-up each other if they wish to earn your attention. While a result of good intentions, this often leads to confusion when you actually have to choose a bookie.
With this issue in mind, we compared all the best bookmakers, with a special focus on the top football betting sites in the Philippines. After lengthy discussions and a series of comparisons, we've determined that these qualities are the key to choose the best bookies to bet online soccer (and other sports, too):
Reputation. Before you pick any Filipino betting site, ask around to see other people's experiences. Online reviews on forums or third-party websites are also a good idea to see what you're getting yourself into. Also, be diligent and don't fall for fake reviews. Make sure they're genuine and written by real people.
Amount of sports covered. Just because the bookie is targeting Filipino bettors, that doesn't mean you should only resort to basketball, boxing, and cockfighting. Instead, you need a bookie that has excellent offers across the board. Whether it's football, Formula 1, hockey, or another sport, every bettor needs stellar coverage of all of them. So, the very best Filipino betting sites are able to diversify and cover at least 10-15 sports.
Bonuses that are fair and lucrative. Value is everything in sports betting. That's why you need a proper bonus. The way to spot a good bookie is by their fair terms and conditions. If you have to jump through too many hoops to withdraw money that is advertised as a 'gift,' then you should definitely look for other options.
High odds. The obvious one, right? In order to enjoy your sports betting selections, a site that doesn't try to rip you off is an essential ingredient. That's why you should always compare before creating an account or making any sort of deposit. It would also help if the odds are released early, at least 10 days before the event takes place.
Lots of markets. 10+ sports and high odds are great, but they bring no value if you can only use them to bet on 'who will win' markets. Nope. In order to truly elevate your game, you need to find a bookie that lets you wager on any aspect of the game. Whether it's futures, crazy props, or very specific markets, you need all the tools you can get.
---
What Kind of Odds Format Is Used in the Philippines?
Since there are lots of foreign sites accepting Filipino punters, you will encounter fractional, decimal, Hong Kong, and Asian odds. This ultimately depends on where the bookie is based and whether they have a special version of the site only for South Asian players. However, don't worry if you don't understand a particular format. You can easily switch between formats used whilst you're logged into your account.
---
Available Betting Markets in Most Bookmakers
Every sport has a few of its own special markets, so we won't be going on a sport-by-sport basis here. However, we have analyzed some Filipino favourites, such as boxing and basketball. Boxing has by far the best coverage, along with football and basketball. There's a lot of special bets, involving round betting, group round betting, and seven some specific props.

When it comes to basketball, you can expect a lot of PBA and NBA markets, including lots of futures and player points and rebounds-related bets. As for football, this depends on where the bookie is based. But usually, PL, Serie A, and La Liga are at the top of every site's list of priorities. Bundesliga, too.
---
User Experience
The best online sites for sports betting have to have a simple UI. That's why we only recommend betting at bookies that have a well-tested and functional platform. Basically, the ideal solution is to have all the essential info on the homepage. If you have to click too much and go to too many different sections, then you should maybe reconsider your options.
---
Bonuses and Promotions for Bettors from Philippines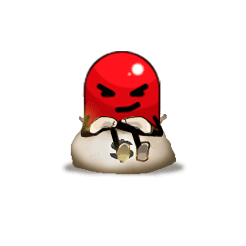 Another essential ingredient, a good bonus has to exist, and it has to be usable by Filipino bettors. The only downside that you might encounter is that some bookmakers simply don't accept deposits from eWallets as valid bonus triggers. Therefore, you might be forced to use your bank account or a local payment platform, such as GCash or DragonPay.

Just ensure that the bonus is fair and that you're actually getting your money's worth. If there's a free bet included in the package, even better. Don't accept overly high wagering requirements, and you're all good.
---
Live Betting, Live Streaming & Cash Out Features
Live betting is a standard on all the best betting sites in the Philippines. This is a great way to earn money without preparing too much. You can just tune in, see if there's a chance of a turnaround, and put your money where your mouth is. Not too many of those sites offer live streaming, however. If they do, it's only for select events. Cash-out exists as well but is mainly found as a part of promotions.
---
Online Casinos in the Philippines
Is playing at online casinos legal in the Philippines? Yes. There isn't a law forbidding you from playing at casino sites that are registered abroad. The only thing that's illegal is for Filipino casinos to provide online services to players within the country. You can freely play any casino games, without the fear of legal repercussions.
---
Available Methods for Withdrawals and Deposits
We know — everyone hates dealing with payments. They're awfully boring, but you can not really bet on your favourite sports without them. But don't worry, BetEnemy tested some of the most popular and best-represented payment methods at Filipino betting sites.
So, we would advise you to use debit cards, wire transfers, Neteller, Skrill, GCash, EntroPay, Bitcoin, Ethereum, InPay, or ecoPayz. These companies are all reputable and will handle your deposits and withdrawals with relative ease and transparency.
---
Mobile Betting and Betting Apps
The truth is, not every Filipino bookmaker has an app. However, every site has a mobile version. If you are able to find an app, you might need a VPN device to download it, as not all of them are available on the App Store or the Play Store in the Philippines. For those of you that value mobile betting above all else, use this feature as a priority and judge any bookies according to the quality of their app.
---
Safety and Security
How do you know a bookmaker is fit enough to handle your payments and personal information? Well, you first look at the license they have. UK, Malta, Sweden, and Alderney are known as the best possible licensors out there. They have strict guidelines and aren't afraid to suspend a license even due to the smallest offenses. 128-bit SSL encryption is mandatory, while firewalls are always a welcome sight. The best solution is to have a certificate, especially from McAfee or Norton.
---
Is Customer Support Good Enough for Players from the Philippines?
This depends on which betting site you're playing at. If you aim for big, international bookies, then you can most likely expect multi-lingual support, 24/7. Unfortunately, there aren't too many Filipino-specific customer support teams, but you'll do just fine with some basic English. Also, aim for live chat support before anything else, as it's the easiest way to contact your bookie.
---
FAQs
Is sports betting legal in the Philippines?
Yes, sports betting is legal according to Philippine law. The government, however, controls most of the legal land-based market.
Can you bet online in the Philippines?
Yes, there is nothing illegal about playing at foreign bookmakers. Just make sure they're legit and you have nothing to fear.
What are the best online bookmakers?
Check out BetEnemy's list at the top of the guide. Nevertheless, we would recommend Bet365, Pnxbet, and 2ez.bet as the best currently available options.
What are the best sports betting site in the Philippines?
This depends on your preference, but a majority of bettors have told us that Bet365 and Pnxbet are the top brands.
Do bookmakers in the Philippines offer live streaming?
Some sites offer live streaming, but it's not available for all events. Check with your bookie of choice for more information.
Can I bet with a welcome bonus in the Philippines?
Yes, lots of Filipino bookies offer welcome bonuses. Some, however, don't accept deposits via Skrill, Neteller, and GCash.
Do Filipino bookies have casino sections, too?
It depends from site to site. Most of them do, as they couldn't pass up on an opportunity to provide more services to their players.
Is live betting available in the Philippines?
Yes, all the best Filipino bookies offer live betting markets. You'll find them on the top of the homepage, depending on the day and the sport you're interested in.
---
Interesting facts (Did you know that...)
PAGCOR will remain the country's foremost gambling regulator at least until 2032, per a recent government decision.
According to several surveys, more than 40% of the entire Filipino population partakes in gambling activities at least once a month.
The biggest land-based sports betting provider is MSW, a government-owned company. They have more than 100 betting shops nationwide.
Neither locals nor foreigners can bet at bookies with an FCLRC (Cagayan) license, as sites based in this special economic zone can only target other countries.
Cockfighting is probably the most popular sport to bet on in the Philippines. It's also known as 'sabong'.
---
Are There Any Restrictions for Players from the Philippines?
The only restriction Filipino players might face is that some international sites don't accept deposits from GCash and other eWallets when you're applying for a bonus. Other than that, you won't face any particular limitations or have to make any sort of compromise. Basically, whatever the bookie offers to players in other parts of the world, you'll also be able to do it in the Philippines.
---
Conclusion
Even though most foreign betting sites in the Philippines operate in a legal grey area, you'll never get in trouble for playing. With almost 13 million active gamblers, the number of sportsbooks available to you is constantly growing. Remember to check their licensing and security, and don't be afraid to take a look around and see what markets they offer. Use our Philippines betting tips, and you'll be able to make the most out of your betting sessions. Good luck!