Which are the 10 leading gambling sites in Greece and where to bet safely?
If you take a closer look at the table below, you will find out which betting sites in Greece have the best reputation among sports punters and casino players alike. Compare the three bookmakers and take your pick or keep reading our article for more info on the gambling market in the country.
---
Population: The population of Greece reaches about 11,000,000 as per 2018 statistics from the UN.
Active players: While it is somewhat unclear as to how many active players there are in the Greek gambling market, we can say that the top Greek gambling sites have garnered revenue of a total of 356m EUR in 2018. That can give you an idea of how many people are actively gambling in Greece.
Currency: Since Greece is a part of the European Union, they have also adopted the EUR as their base currency. They even use the EUR as their primary currency for their sports gambling websites.
Regulated gambling products: Currently, online betting, online gaming, and land-based casino games are all legal under Greek law. However, OPAP seems to have a monopoly over the gambling industry. They have a license granted until the year 2030.
Operator types: Both online and land-based operators are present in the Greek gambling industry.
Designated authority: Hellenic Gaming Authority
Status: Gambling is currently legal under Greek regulations but under the monopoly of the OPAP.
Top 3 Foreign Bookmakers in Greece
SportingBet
SportingBet is a pretty young player in the industry but by no means a greenhorn. The brand is known for its plethora of features and great bonuses. Since they have high odds in their games, SportingBet also offers a pretty lineup of gaming events, and also an interactive mobile platform. While they are available in Greece, they do have a number of other country restrictions. They also don't have virtual sports.
Novibet
You can expect a lot from Novibet since this operator is one of the biggest bookmakers in Europe. That alone can tell you that Novibet has high credibility and a lot of experience under its belt. Consequently, they're known for a lot of betting options in sports, casino, and bingo. They also give pretty high odds for sports betting and a great cash-out option to manage risk. However, the brand is not that generous when it comes to their bonuses – especially the welcome bonus.
Goalbet
Goalbet is a bookmaker that has been gaining some traction in the Greek market since 2009. The majority of their target market comes from Europe, with a fraction from Greece. What makes this operator really efficient as a betting website is that Goalbet has several mirror links that can be used as an alternative. So if one doesn't work where you're from, try another mirror. For their sports market, the odds are pretty high, and the number of betting options is pretty diverse. They also have cash out options, live streaming, and live betting. The only con we can find from this platform is that they have a lot of payment method restrictions depending on where you're from.
Important Things to Know About Betting Sites in Greece
When talking about betting sites in Greece, we include both the local Greek gambling websites and the offshore betting sites that were given a license to operate in Greece, such as the ones that we've mentioned above.
Betting Environment
The betting environment is an essential part to delve deep into. In order to understand the betting environment, you need to know the competitors, the available operators, taxes, and other important aspects of the target market.

---

Competition
Aside from the top 3 betting websites that we already mentioned above, some of the competitors that come pretty close include Bet365, 18Bet, and Luckybet. They're all really popular in Greece and eat up a chunk of the Greek gambling market. For local betting sites, Stoiximan seems to be one of the top players.

---

Operators
The operators that are available in the country are the land-based casinos and online gambling websites.

---

Active players
The active players in the Greek market have already raised total revenue of 356 million EUR during the last year.

---

Key info for players in Greece
One of the critical things that you must know about players in Greece is that they are 21 and above. This is because their laws restrict anyone below 21 from playing, unlike other websites that allow players at least 18 years old.

---

Gambling taxes and players' safety
The gambling websites that are regulated by the Hellenic Gaming Authority go through scrutiny to make sure that the information of players is safe. As for gambling taxes, taxation is based on bet lines. For instance, bet lines of 100 EUR are exempt from tax, while anything up to 500 EUR requires a 15% tax. Anything higher than 500 EUR comes with a 20% tax on net winnings.
Sports Betting in Greece: An Overview – How we choose the best betting website
Whether you're from Greece or any part of the world, you have to be very stringent with how you choose your betting websites. Here are a few things that you need to take note of when looking for the right betting websites to play in:
Greek license under the proper gambling authority
Proper eCORGA certification
Efficient customer support system
A wide array of sports gambling markets and options
Reputation among local players
---
What Kind of Odds Format Is Used in Greece?
In Greek gambling websites, the two most popular or commonly used odds formats are the fractional and decimal odds formats.
---
Available Betting Markets in Most Bookmakers
Greek gambling websites have a vast range of sports available to play. Of course, football is still prevalent because it is one of the most popular games in the whole of Europe. You may also enjoy other sports such as basketball, wrestling, tennis, handball, rugby, and many more.

However, the athletics section seems to be the most popular among the Greeks. This is most likely because of their culture of supporting the Olympic games. That's why they also enjoy betting on similar events.
---
User Experience
When it comes to the overall user experience of Greek websites, Greeks actually enjoy the sites made available to them. We can definitely say that the user experience of Greek gambling websites is superb.
---
Bonuses and Promotions for bettors from Greece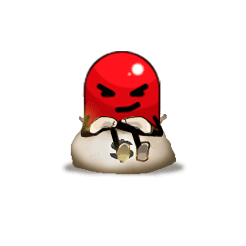 It's no surprise that Greek players love their bonuses. In fact, Greek online sports bettors have the option to avail of various bonuses and promotions that give free bets, accumulators, and other fresh, free stuff that can whet the gambling appetite of punters.

Some of the websites give bigger bonuses than others, but you can be sure that all of them have, at the very least, a welcome bonus. This way, more people will want to get on to the website and start playing the games.
---
Live Betting, Live Streaming & Cash-Out Features
Fortunately, all websites offer a live betting section. You can say that live betting is a staple on all websites since it's the more exciting version of regular betting. Live streaming is also an option that is very popular among players. It allows hardcore sports fans to watch games while monitoring their bets. Fortunately, most of the websites enable live streaming (but usually not for all games).
As for the cash out option, many people love this option because it allows them to manage their risk effectively. Unfortunately, a big chunk of online sports betting websites doesn't have the cash out option. However, the bigger, popular ones do have it.
---
Online Casinos in Greece
Online casinos in Greece are pretty big as they're legal. Greece is also a hub for a lot of land-based casinos. Because of the presence of good land-based casinos, the online casino scene in Greece also made it pretty big in the country's gambling industry.
In fact, a lot of customers also flock to those online casinos that are coupled with the online sports betting section. The top choices that we've mentioned above have casinos that you can enjoy all the way.
---
Available Methods for Withdrawals and Deposits
While Visa and Mastercard are still pretty significant payment options, they somehow aren't as popular as Greek payment service provider Viva. For local betting websites, Viva is a very widely used payment option since it includes both an e-wallet and a debit card.
Other payment methods aside from Visa, Mastercard, and Viva include mainstream e-wallets like Skrill and Neteller. There are also a lot of betting websites that make use of Paysafe as a payment method.
---
Mobile Betting and Betting Apps
Since mobile betting is considered the new wave of betting, it's no surprise that the websites that have targeted Greece also have a mobile betting platform. As the top choices that we've mentioned above are international brands, they all do have their own respective mobile platforms– even for their Greek proxies.

Even the local brands have mobile platforms to brag about. Actually, well-known Greek platform Stoiximan has a mobile app for Android and a mobile website that can be accessed via your mobile browser.
---
Safety and Security
When it comes to safety, we usually refer to the legitimacy of the gambling website. In general, Greece is still rather strict with their screening of gambling sites, although they have relaxed the laws a bit over the years, which is why there are a lot of unregistered websites that go in. Regardless, they still monitor the industry to ensure safety for the players.
On the other hand, security refers to the internal security that these gambling websites have. Most of the Greek betting websites have SSL security as their standard, making it pretty safe from outside hacking and information theft.
---
Is Customer Support good enough for players from Greece?
Yes, customer support is pretty good for the Greek target market. Since most of the names registered under the Greek license are pretty big names (both local and international), they do adhere to quality standards. Quality customer support is one of them.
---
FAQs
Is gambling allowed in Greece?
Yes, gambling is allowed in the Greek gaming market.
Can you bet in Greece?
Yes, you can. Sports betting in Greece is trendy among the locals– especially Greek betting markets.
Does the OPAP monopolize sports betting?
Currently, it doesn't monopolize sports betting exchanges in Greece, but it does monopolize land-based gambling hubs.
Is horse racing popular in Greece?
Yes, it is, although it may not be as popular in Greece as it is in other European countries. Nevertheless, there are still some Greek bookmakers that provide it as an option.
Do Greek gambling websites offer betting tips and predictions for Greece-based games?
Yes, you'll be able to find a lot of Greek betting tips in the blogs or tips sections of most websites.
Are your winnings taxed based on the betting amount?
No, your tax will be based on bet lines.
Is football very popular in Greece?
It is quite popular in Greece, but Greeks tend to float toward athletics and other similar markets.
---
Interesting Facts
Did you know that capital controls in Greece restrict some payment methods?
Did you know that some online bookmakers still get accepted to Greece even without a license?
Did you know that OPAP monopoly rights, which were supposed to expire in 2020 extended to 2030?
---
Are There Any Restrictions for Players from Greece?
Since the Greek market is pretty unregulated when it comes to online bookmakers, restrictions aren't that apparent. However, you'll find a lot of restrictions on payment methods.
---
Conclusion
As you have read above, the Greek gambling market is still somewhat unregulated, even if the gaming authorities have been trying to regulate the businesses. That does not mean that the Greek market is not reputable. Many Greeks still engage in online gambling activities. In fact, gambling still takes over 1% of the country's GDP, even if the country has been having economic difficulties.
That said, the gambling industry of Greece has much room for growth. We can definitely expect to see more people participating in the gambling scene in the future.