Which are the 10 leading gambling sites in Germany and where to bet safely?
Wondering which site to choose for your bets? These are the most reputable and trustworthy betting sites in Germany according to our unbiased rating. If you live or are currently residing in Germany, you can put your trust in these companies:
---
Population: Based on 2019 statistics, Germany is considered the most crowded country among the European Union and ranks 17th worldwide. Its population is estimated to be around 83.52 million.
Active players: Despite the strict regulations of gambling in this country, there are more than 300 thousand individuals who are actively playing.
Currency: It has an abundant history of finance and banking. Until 2002, Deutsche Mark (DM) was its main currency. However, it now belongs to the Euro Zone; thus, it now uses Euro.
Regulated gambling products: The legal system that controls gambling in Germany has no all-inclusive list of allowable and non-permitted gambling products. Nevertheless, the latter include lottery, terminal-based gaming, slot, and other machine gaming, casino games, horse race betting, sports betting, betting, and poker.
Operator types: All states control the number of licenses issued. For the casino, some states do not allow private operators to get licenses. If a sports betting operating license is granted, operators should make sure that bets made on the premises are already authorized. Large-scale lotteries are set aside for monopoly of the state.
Designated authority: Regulations in gambling across Germany is a matter of state law. In every state, most responsibilities are delegated to the State Ministries or Senates of the Interior. These entities may assign lower authorities to act on their behalf.
Status: Laws on gambling fall within the individual capacities of the 16 states of Germany. The 2012 Interstate Treaty on Gambling is the chief legal basis overriding land-based and online gambling protocols. This was implemented by 15 out of the 16 states. In 2013, the Schleswig-Holstein which is the only state in Germany who did not follow the treaty also began to instigate it. The said treaty sustains the state monopoly on lotteries. It totally banned online casino operations and limits the availability of German licenses for sports betting. The federal law greatly controls the slot machine. Additional limitations on amusement arcades were also enforced. Horse race betting at race tracks is regulated as under federal law. Licensing for online horse race betting is governed by the Race Betting and Lottery Act as well as the Interstate Treaty.
Top 3 Foreign Bookmakers in Germany
888Sport
Even though this is not from the country, 888Sport is considered a trustworthy betting company that thoroughly caters to the German players online. The Gibraltar Betting & Gaming Association controls this. It gives you a variety of interesting sports events to gamble on. The odds here are like the odds in other sites. It also delivers live betting, live streaming, and even sports horse racing. However, it has limitations in terms of withdrawal features, and no virtual sports betting is visible on the site. Exciting promotions and bonuses are also present. It also has the 888sport betting app for mobile users.
Bet3000
Established in 2009, Bet3000 is run by IBA Entertainment Ltd, a company listed in Malta. It is regulated and licensed by the Malta Gaming Authority. It offers sportsbetting on basketball, golf, horse racing, etc. It has numerous betting markets, live betting and others. It even highlights sports bonuses, in-play, and cash-out feature. This might be new to the market, but it already offers one of the best odds.
Unibet
Anders Ström created this in 1997. It is a member of the Kindred Group, the world's biggest gaming and online betting group. It offers scratch cards, live betting, sports betting, online casino, and online poker. It was awarded as Online Sportsbook Operator of the Year during the International Gaming Awards in 2014 and 2015. By 2015, Unibet received the Innovation in Poker and In-play Sports Operator of the Year. Then in 2016, it was awarded Best Poker Affiliate Program and Sports Betting Operator. The company utilizes a risk-reducing system called hedging. It reduces the risks of losing. It also brings other bonuses like a free in-play bet worth £10, cashback of £30 if a football goal is done in 90 minutes, a £40-cash reward for referral, etc. Sadly, they have limited selections for payment methods. PayPal is not included. Still, they bring you superb customer experience like no other.
Important Things to Know About Betting Sites in Germany
Betting environment
The German betting atmosphere is more formal than in other countries. Majority of the casinos follow dress codes, and they often do not operate 24/7.Land-based casinos are believed to be losing clients as the state runs them. Thus, there is a restriction on advertisements, limited operation schedule, and a smoking ban. The availability of online gambling also greatly affects the land-based market.

---

Competition
The country follows tight rules imposed by the government. Still, there are numerous land-based casinos being monopolized by the administration. Moreover, nowadays the online competitors are said to get more traction than the land-based ones. This is mainly attributed to the presence of offshore companies operating in deregulated settings that are welcoming players from among the globe. A level of competition is evident among the gambling market as people have an enormous choice of land-based and online services to choose from.

---

Operators
Generally, licensing and enforcement influences are implemented at the state level. Principal responsibilities are delegated to the State Ministries or Senates of the Interior of every state. These entities are given the privilege to assign local authorities to act on their behalf. The Ministry of the Interior in Schleswig-Holstein is accountable for licenses and interim measures issued under the Schleswig-Holstein Gaming Act. Local authorities and state-based regulators are tasked to monitor the supervision, enforcement, and licensing of slot machine gambling.
The Gambling Committee of the Interstate Treaty has representatives coming from all states. They were involved in the decision-making of sports betting licensing and the drafting of guidelines for advertising. State prosecuting authorities are entrusted with enforcement powers. There are also other relevant bodies which are endowed with responsibilities such as the tax officials of Frankfurt am Main III who collect taxes of sports betting. Meanwhile, the Berlin Neukölln gathers VAT for online casinos. Lastly, the Federal Ministry of Finance may also have an influence on gambling operators.

---

Active players
By 2017, 49% of adults contributed to the gambling world. 21% are from the ages 26 to 40 who love betting on mobile sports. 73% of individuals who are fond of online sports betting are gents. Meanwhile, the majority of ladies prefer casino games.

---

Key info for players in Germany
Gambling laws in Germany have evolved many times over the years. At present, gambling activities are strictly monitored. Still, a large number of the populace are into gambling as part of their leisure activities. In fact, the industry has caused turnover of billions of Euro.

---

Gambling taxes and players safety
Hefty limitations were originally instigated to safeguard players from frauds, gambling addictions, and crimes. It was updated around four years later on the 15th of December 2011. The changes included provisions on allowing online lotteries and on issuing a maximum of 20 licenses for online sports betting in exchange to 5% tax on the annual turnover of operators.
Sports Betting in Germany: An Overview – How we choose the best betting sites?
Sports betting Roughly 80% football bets and 20% shared by ice hockey, handball, and tennis compose the entire sports betting activity of the German people.
---
What Kind of Odds Format Is Used in Germany?
Germany uses different types of odds. However, the decimal is originally the commonly used format. It is also referred to as the European odds. It is expected that if there are larger decimal odds, the better, the returns will be.
It is wise if you would equip yourself with tips on the odds used in German gambling to accumulate higher chances of winnings.
Available Betting Markets in Most Bookmakers
Sportsbooks had been in a grey area until the changes made in the Interstate Treaty. Online sportsbook sites could only issue 20 licenses. Still, private companies are in a way tolerated even without German licenses.
Currently, unlimited licenses can be issued. Sportsbook will be legally operational starting on the 1st of January 2020. Most bookmakers, including 888sport and Bet365, have dozens of betting markets for fixtures.
---
User Experience
Land-based activities run by the government come with excellent user experience. Sportsbooks are competitive in the midst of a very active online gambling setting. Thus, they prioritize user experience to attract a huge number of clients. Meanwhile, offshore companies have an edge in terms of the website interface, the speed of the site, customer support, etc.
---
Bonuses and Promotions for players in Germany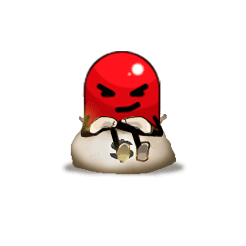 Bonuses and promotions are indeed capturing the attention of players. Thus, online sportsbooks are very generous about these.

Gamblers can access percentage deposit matching bonuses and percentage returns on losses via boosted odds, free bets, enhanced ACCAs, and the like.
---
Live Betting, Live Streaming & Cash-Out Features
A wide array of gambling websites delivers cash-out features, live streaming, and even live betting. Among these are the Betfair, Unibet, 888sport, and Bet 365. Real-time betting opportunities and cash-out selections are also offered by the said companies.
---
Online Casinos in Germany
Before, online casino games are basically considered illegal. However, the Interstate Treaty brought issues as the European Gaming and Betting Association said that it has been violating rules of the European Union. In 2010, the Court of Justice decided on a ruling wherein German gambling was monopolized. However, the European Union cannot penalize offshore companies for welcoming German players, nor could they control the Germans playing on these sites.
---
Available Methods for Withdrawals and Deposits
Being a member of the European Union, the country only accepts Euro as fiat currency. Players often use Euros in their sportsbook or online casino accounts. Sportsbooks offer internationally recognized banking options, including major credit cards like Mastercard and Visa. They also have electronic wallets and direct e-payments like PayPal. The blockchain technology is also most evident through cryptocurrencies. There are even companies who offer Germans the use of bitcoins and the like for gambling.
---
Mobile Betting and Betting Apps
Clients have access to high-end mobile services and portals especially upon the emergence of gambling android apps in Germany. They can enjoy an entire betting market, banking solution, customer support team, sports type, etc. Portals and state-of-the-art features are meticulously designed to give more convenience to all German players.
---
Safety and Security
German players can trust the gambling system of the country in terms of safety and quality services. The government does a great job in monitoring its domain with the help of different agencies checking every aspect of the gambling atmosphere.
However, this may not always be the case for offshore online gambling companies under international betting environments because the country no longer has control over them.
---
Is Customer Support good enough for players from Germany?
The gambling market of Germany is viewed by many online bookmakers as highly profitable. In reality, Germany's gaming industry is reported to have a gaming revenue of €16 billion. Thus, they would ensure to give promotions and bonuses to entice German players to visit their websites.
They also provide first-rate customer support services to Germans. They even have iOS and Android-based mobile web and customer service support and other perks and features to boost customer experience.
---
FAQs
Is sports betting legal in Germany?
Online gambling is illegal in the country except for horse race betting. However, offshore companies offering online gambling services to Germans cannot be penalized as well as their users.
Is football betting legal in Germany?
It has always been proclaimed legal over the official state lottery named Lotto. Toto and Oddset bets permit you to wager on football games.
Is gambling allowed in Germany?
Gambling has a complicated history, but it is not yet officially legal in Germany. Between 2008 to 2012, it was made illegal by the federal government. However, nowadays considerations are continually underway. Currently, offshore online gambling services and land-based casinos are widely tolerated.
Is online poker legal in Germany?
The legality of online gambling sites is still uncertain today. However, so far there are no German players who have been penalized for simply playing poker online and doing freerolls.
How many casinos are there in Germany?
There are around 70 land-based casinos in Germany.
What are the most popular sports in Germany?
Football is virtually the most well-known sports in the country. Thousands of fans would support their beloved football teams almost every weekend. Golf and ice hockey are also among the crowd's favourites.
What type of gambling is best?
There is a wide variety of gambling games to choose from. However, the majority are fond of betting exchanges while playing casino games. Among the latter, poker and bingo are the most well-loved.
---
Interesting Facts
During the early 1720s, the pioneer of all German casinos was built. It was among the first official gambling institutions in the globe.
The world's most luxurious and beautiful casino is the Casino Baden-Baden which is situated in Germany. It started its operations in 1809 and is one of the oldest gambling facilities in the region. It has a balance of approximately £7.8 billion.
The foremost official online casino in Germany was launched in May 2013. It was named Casino-Deutschland. It began a license issued by the Schleswig Holstein officials but soon was governed by the Interstate Treaty when the state was forced to become part of it.
---
Are There Any Restrictions for Players from Germany?
Gambling regulations in Germany have been quite a challenge to define for some time. Some gambling is tolerable, but others are not.
This vagueness brought about battles in the court, rulings, and bans which still cannot clearly define the gambling landscape of the nation. This has been an ongoing dilemma to several betting fanatics.
Nevertheless, Germans can join various online casino sites and still experience other exciting options all the way.
---
Conclusion
Indeed, gambling protocols caused various distress among players and operators, given that land-based services are limited to government-approved casinos. This poses dangers to participants as they have no legal bounds if certain problems arise. Bet winnings may be withheld from them, or their accounts can be closed down by dubious operators. Germany plans to make some more amendments on its gambling regulations, especially in the online industry. Overall, we can expect that the gambling scene in Germany is bound to improve and flourish.