Which are the 10 leading gambling sites in Canada and where to bet safely?
It's no surprise that Canada has become a significant hub for online sports betting platforms. After all, Canadians do love sports, and they do love betting. So, it is not surprising that betting on sports is something they'd be enthusiastic about. In fact, statistics show that 70% of adults in Canada annually engaged in some form of online gambling activity. If you are currently located in Canada, find below a list with the trustworthy bookmakers in this country:
With this kind of demand, it's no surprise that Canada allows the creation of gambling and sports betting websites within the boundaries of the law. Not only that, but Canada also accepts foreign betting platforms to operate within the country, and that allows Canadian citizens their choice of gambling platforms they'd like to sign up at. As long as the said platform has a legal license to operate by a recognised regulatory authority, then they are accepted by the Canadian government.
Population: approximately 37.2 million people
Active players: 18.6 million Canadian citizens are active gamblers
Currency: the main currency used is the Canadian Dollar or the CAD. However, some use the USD if the platform also does cater to the US market.
Regulated gambling products: sports betting, casino, slot machines, bingo, lottery, poker, terminal gaming, and other forms of betting.
Operator types: Canadian law allows for Sportsbetting, Casinos, and Lottery venues.
Designated authority: Each province is responsible for the regulating of gambling within their provincial borders. This includes the following: The Alberta Gaming and Liquor Commission, Atlantic Lottery Corporation, Alcohol and Gaming Commission of Ontario, Quebec Gambling Commission, British Columbia Gaming Policy and Enforcement Branch and more.
Status: While Canada does allow for sports betting platforms to operate within the market, there are a few rules that must be followed. For one, Canada does not allow single-game sports betting instead allowing only parlay style bets on games that are a minimum of three selections. Also, Canadian bookmakers cannot operate unless they are state-owned.
Top 3 Foreign Bookmakers in Canada
888sport
This operator is one of the first online sportsbooks that went online in 1997. The bookie hails from the UK and has been managing a solid hold on the UK market since then due to having odds that surpass market standards. 888sport has both a desktop and mobile platform for Canadian players wishing to place bets on popular sports such as Soccer, Basketball, Tennis, Horse Racing and Greyhound Racing. Other than sports, it also offers casino games, virtual sports betting, poker, and bingo.
22bet
Although 22bet is a relatively new bookmaker (it was founded in 2017), it does have some redeeming qualities. One of the things that all punters love about this bookmaker is that it has a ton of daily sports events. 22bet also covers both conventional and non-conventional sporting events, and as a result, it is not surprising to find as many as a thousand games in just one day. When it comes to odds, they do have favourable odds for top events which might interest punters from Canada.
LeoVegas
LeoVegas is another well-known sports betting platform that comes from Sweden. It was founded in 2011 and has done a fine job maintaining its hold on several European markets. A large part of that success is due to LeoVegas having a decent number of featured sporting events with generous odds. Other than its favourable odds, the bookmaker is also known for having an excellent selection of really cool bonuses for players from Canada. The only con is that it doesn't offer a live streaming option on many of the events if lists.
Important Things to Know About Betting Sites in Canada
There are a variety of essential things that as a bettor in Canada, you should know. This includes its betting environment, the level of competition, type of operators, how many Canadians actively gamble in Canada, relevant taxes, and the type of sports they enjoy the most.
Betting environment
The gambling market in Canada is varied as it offers a wide range of betting solutions. Punters can wager on sports, play slots at online or land casinos and even try their luck on lottery games. Read further down for more details on the betting environment.
Competition
While the three websites mentioned above are the best foreign websites that have entered the Canadian market, other competitors are also vying for the top place. These include William Hill, a sportsbook known for its wide range of sports markets. Another safe choice is registering at Bet365, which is a well-known betting site attracting the attention of bettors from around the world.
Operators
The top three platforms operating within the Canadian market have three main operators, namely sports betting, casino, and lotto. This conforms to the Canadian policy of how a sports betting platform should be treated and the type of markets permitted.
Active Players
Canada has a population of 37.2 million people, of which approximately 18.6 million Canadian citizens are active gamblers. This translates into 50% of the total population of Canada who actively enjoy this form of online entertainment. Due to this, Canada is known as the 8th ranking country in terms of online gambling popularity. Delving further, 80% of the 18.6 million active gamblers in the country are males, while only 20% are females.
Key Info for Canadian Players
Just like the punters of many other countries, Canadians love to bet on soccer. Aside from soccer, other markets that are very popular in the country include Ice Hockey, MMA, Baseball, Basketball, Tennis, and Football.
Gambling Taxes and Players' Safety
Safety is a very pressing issue, which is why we mentioned above that you need to always lookout for a legitimate license. As for taxation, gambling winnings are non-taxable as per the Canadian Income Tax Act.
Sports Betting in Canada: An Overview – How we choose the best betting sites
When looking for the best online sites for sports betting, it is important that you follow a strict list of we criteria. To help you determine the best sportsbooks catering to the Canadian market, we have included a list that you can follow when searching through top sites for betting:
Does the website have a legitimate license?
Does the website have a legitimate license?
Do they have an eCORGA certificate?
What do existing reviews say about them?
What do customers have to say about disputes and resolutions?
How efficient is their customer service?
How well are their odds and prices compared to their competitors?
How do their sports markets and events compare to others?
Available Betting Markets in Most Bookmakers
Canadians love sports, so it is hardly surprising that the bookmakers targeting players from the country offer a wide range of sports markets that can meet the demands and expectation of punters. We all know the country is famous for its Ice Hockey teams, but this is not the only popular sport in the country. For the most part, when it comes to sports betting, traditionally loved sports and all-time favourites top the charts in the country. As far as markets are concerned, they depend mainly on the sport, but once again the variety is large so players can choose and pick the ones they like best.
Here's a list with some of the most popular sports in Canada to bet on:
Football
Basketball
Tennis
Horse Racing
eSports
Virtual sports
---
What Kind of Odds Format Is Used in Canada?
Odds are offered in different formats depending on your location. The different types of odds are usually named after the geo-location they are used in. That's why you can come across formats such as American, Hong Kong, Indo, and Malaysian odds. However, in Canada, Decimal and Fractional odds are those most commonly used by the majority of sites.
---
User Experience
Betting in Canada is pretty much like betting anywhere around the world, especially online. With online bookmakers, you'll get a full user experience complete with betting rules, tutorials on how to bet, betting predictions, bet tips, how to get free bets, and more.
Most sites feature modern designs with intuitive layouts. Navigation is made easy with the help of numerous filter options, quick links, and distinctive call-for-action buttons. Therefore, Canadian players will not only find what they are looking for with ease but will find browsing the betting sites a true joy. Options such as Live Chat only further your user experience with a support representative ready to help any time of day and night.
---
Bonuses and Promotions for Canadians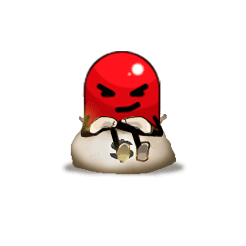 As Canada has such a high demand for online gambling, many of the world's best known international bookmakers have targeted this market in hopes of attracting Canadian players. The cool part is that international bookmakers do understand how much Canadians are willing to spend for the thrill of the game. The range of promotions Canadians are eligible for include signup bonuses, reload bonuses and multiple sports betting promotional offers such as ACCA's, Enhanced odds and free bets.
Live Betting, Live Streaming & Cash-Out Features
In general, all online bookies have a live betting section as bookmakers are well-aware of the thrill an in-play section can bring to punters. Along with placing live bets, a bettor will need other features to complement their experience.
One of these helpful features is live streaming as it allows you to watch the event unfold live while you are wagering at the same time. Luckily, most bookies do offer Live Feed videos. Lastly, the cash-out feature is something that many bookies try to support on their sites. This is because the cashout feature can provide a safety net for punters and ultimately give them peace of mind while betting in-play. When it comes to bookmakers for Canada, more than 50% offer this feature, and for Canadians, this is a real advantage.
---
Online Casinos in Canada
Canadians love their casinos. This can be seen clearly by the amount of spent on casino games annually. It's pretty interesting to know that the Canadian punters spend up to almost $4 billion in online casinos, and even more at land-based ones. That alone shows you just how popular casinos are in the country.
Undoubtedly, slot games are the ones that appeal to Canadians the most while table games, such as Roulette, Baccarat, Blackjack, and others come a close second. Let's not forget to mention Poker, which is a personal favourite of many of the Canadian players.
Finally, in recent years a rise in the demand for Live Dealer games is also more than evident as many players nowadays would rather play at one of the online live dealer tables than play the slots.
---
Available Methods for Withdrawals and Deposits
Catering to an international customer base, the majority of sports betting sites support a number of different payment methods. These include e-wallets, bank, prepaid and credit card transfers, and so on. Also, thanks to the advent of technology, players can pay thru their laptops, tablets or phones, all just a click or tap away.
Some of the most common payment options for Canadians include Ecopayz, Paysafecard, prepaid Mastercards and direct bank deposits. Of course, different bookmakers have different payment methods, but these are the most common ones that Canadians tend to use. Do take note of the details and limits of the payment methods as each betting sites will have different deposit and withdrawals minimums and maximums. Another consideration when selecting a deposit option is the time it takes for a transaction to complete, however generally, most are instant with the only exception being direct bank deposits.
---
Mobile Betting and Betting Apps
In the age of mobile apps, most people use their mobile phones more than their computers. More than half of the female punter population in Canada prefer to access their favourite betting sites using their mobile phones. As a result, gambling websites had to adapt to the times and offer a mobile version of their website or mobile apps for iOS and Android users.
These days, all online gambling websites offer a mobile website version, which is a more optimised version of the desktop website. The mobile platforms load fast, rarely lag and are fully responsive. Also, all Canadian players need to do is type in the web address of the bookmaker in their mobile browser, navigate to the login page and they can start betting right away. Mind you, it doesn't really matter which browser you use, be it Chrome, Safari or another.
Last but not least, some operators also offer dedicated apps for common operating systems like iOS, Android, and Windows OS that are free to download from Canada.
---
Safety and Security
Safety is determined by the legitimacy of the bookmaker. If the bookmaker is legitimate, then you can pretty much be assured you are playing with a safe, licensed and regulated betting site. Most, if not all, modern betting sites use state-of-the-art firewall protection and secure socket encryption to make sure your personal information and banking details are protected.
Also, don't worry that an unauthorised third party will have access to your data as no bookmaker will disclose sensitive personal info unless the government or the police ask for it by providing a warrant supporting their requests. Also, should a Canadian player have some issues regarding a betting operator, they are free to raise a complaint and even involve the regulatory bodies for assistance.
---
Is Customer Support Good Enough for Canadians?
In our opinion, the customer service is good for Canadians. Many mediums for reaching customer service are offered by all websites. Most include live chat and email support services that can easily be reached. Here are the most common ways to get in touch with the Customer Support team.
Phone
Email
Live Chat
Message Form
---
FAQs
Can you bet online in Canada?
Canada only allows bookmakers that follow a certain policy and are state-owned. However, it does not have strict rules for offshore bookmakers. Therefore Canadians are free to register with a wide range of sportsbooks or online casinos.
Which are the best online bookies?
In Canada, the most popular ones are 10bet, 888Sport, and 22bet.
What is the best sports betting site in Canada?
In Canada, one of the best bookmakers you can find is 10bet. William Hill and 888sport are also good choices.
How do I ensure that a Canadian betting site is authentic?
Always remember that you only should register with a licensed betting site. To know whether one is licensed or not, simply verify that its license was issued by a reputable regulatory body. This is often located at the bottom of their website, and in many cases, will include a link redirecting to their relevant license. Also, you may check for an eCORGA certification.
How do I know if my bookie is legal in Canada?
As the only legal sports betting in Canada is controlled by provincial lottery association such as the Ontario Lottery Corporation, the options are limited. However, as mentioned earlier, Canadians are not prevented from registering with international online sportsbooks.
Is Gambling in Canada legal?
Gambling is legal in Canada, although online gambling has stricter policies and rules.
---
Interesting Facts
Just to add some more light to the discussion, here are a few interesting facts about the Canadian gambling market:
It was only in 1985 that Canada allowed gambling activities in the country. In that year, they allowed gambling activities provided that the gambling companies were owned by the state.
British Columbia is the first state to create a legal online casino in Canada.
In total, the Canadian gambling industry is worth about $20 billion a year.
According to a recent study, nearly 54% of the female population in Canada gamble. However, men still represent the large contingent of the betting public.
Even though gambling wins are not taxed if you declare yourself a full-time gambler and register your winnings, you'll be taxed a hefty sum.
---
Are There Any Restrictions for Players from Canada?
Gambling is a very tightly-regulated industry that has been under scrutiny in most countries that allow their citizens to place bets, be it with state-run betting sites or online bookmakers. The good news is that since Canada isn't too strict with international bookmakers, there aren't that many restrictions imposed on players from the country. However, there are a few exceptions to the rule. There were instances when some casinos were not accepted in Canada, and the reason for rejection lay in banking issues or other jurisdiction problems.
If a Canadian player is restricted from a given operator and cannot register and place bets on its site, this means that the bookmaker isn't licensed to provide its services for Canada. Usually, punters will either be unable to load the betting website or will be denied the right to open a player's account.
---
Conclusion
Due to the Canadian market generally being open to international casinos and sportsbooks, Canadians can enjoy placing bets on their favourite events as well as engage in their favourite casino games. While Canada still does have some existing issues concerning legalities, they are slowly improving. All this, coupled with the fact that winnings derived from gambling-related activities are not taxed makes Canada the perfect place for punters to immerse themselves in enjoyable betting activities.